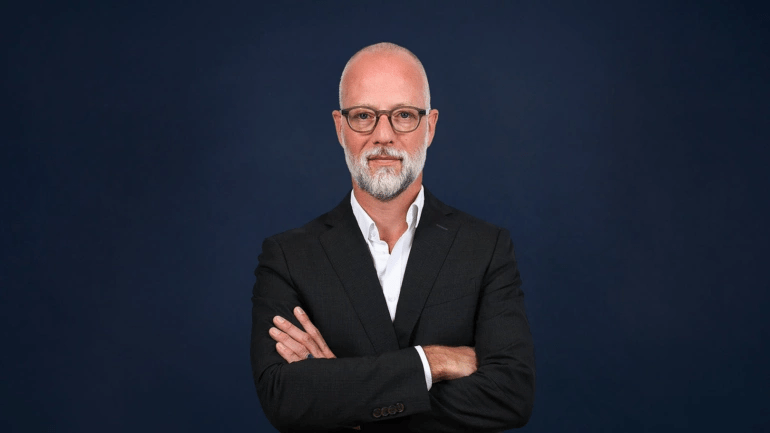 Egbert van Wyn­gaarden is a Munich-based screen­writer and trans­me­dia author. With his com­pany TRANS­ME­DIA DESK, cre­ated in 2012, he devel­ops stor­ies and intel­lec­tu­al prop­er­ties that can unfold across vari­ous media and plat­forms, and helps oth­er storytellers, com­pan­ies and brands in doing so. His focus is on the cre­ation of com­pel­ling char­ac­ters, plots and games, with a keen eye on the devel­op­ment of rev­en­ue mod­els cap­able of sus­tain­ing trans­me­dia ventures.
Egbert stud­ied law and busi­ness admin­is­tra­tion in the Neth­er­lands, the UK and France. Work­ing with com­pan­ies such as FEST­IV­AL D'AVIGNON, GAUMONT and KIRCH NEW MEDIA he gained extens­ive pro­duc­tion exper­i­ence in the fields of theatre, tele­vi­sion and online enter­tain­ment. In 2004 he decided to pur­sue his pas­sion for writ­ing. He wrote and pro­duced the short film Teddy­test­er (2007) at HFF Munich Film School and authored the fea­ture film ZWERG NASE (2008).
Appoin­ted Pro­fess­or of Screen­writ­ing at MHMK Munich in 2011, Egbert is also a jury mem­ber of the Ger­man prize for cross­me­dia innov­a­tion in TV-pro­gram­ming and founder of the inter­dis­cip­lin­ary net­work of media pro­fes­sion­als Trans­me­dia Bay­ern. He lec­tures on the craft of storytelling in the 21 st cen­tury at sev­er­al uni­ver­sit­ies in Ger­many, includ­ing HFF, LMU and TU Munich, and writes on the same top­ic for Blickpunkt:Film and oth­er publications.