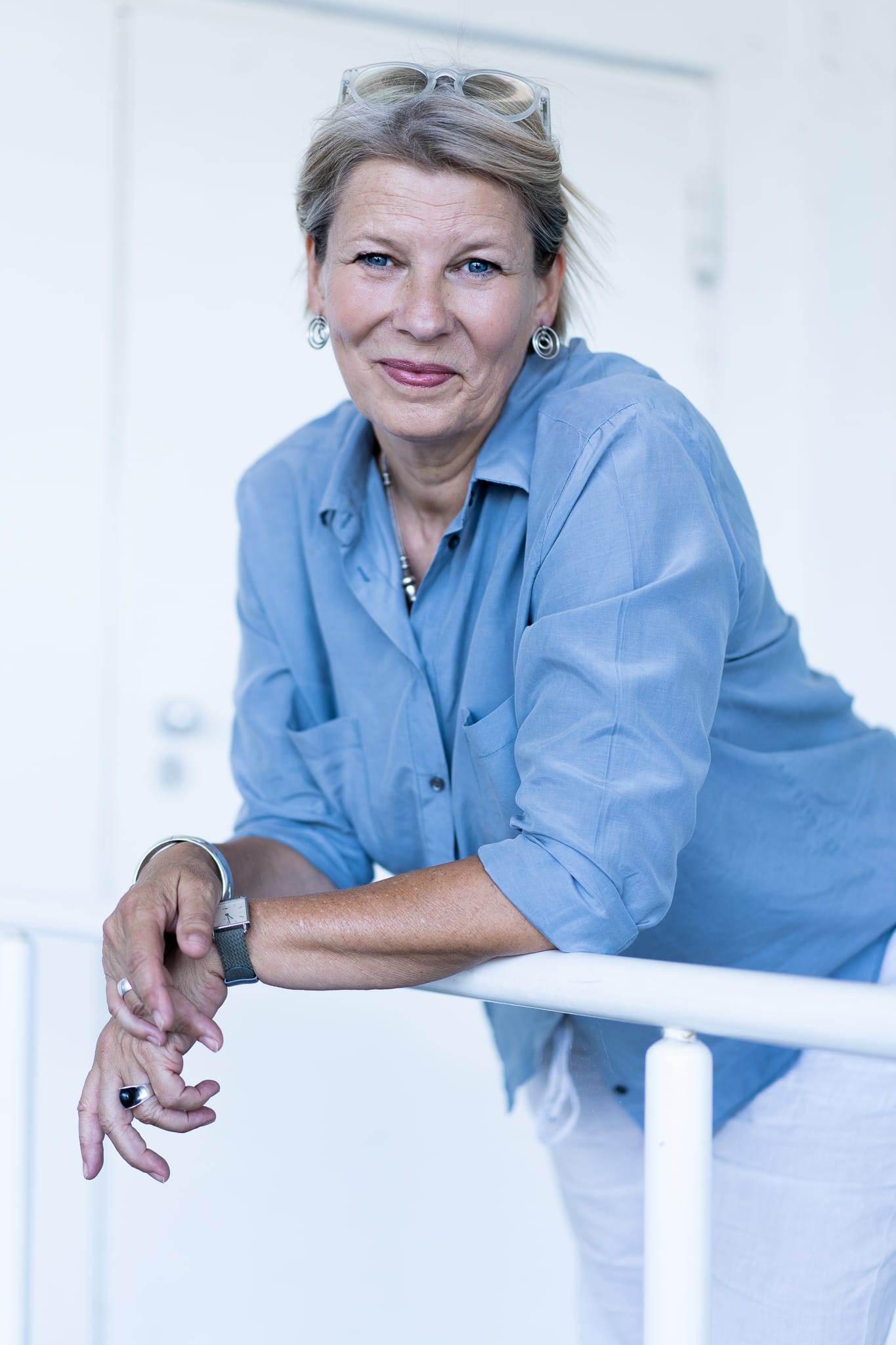 Kat­rin stud­ied Ger­man Lit­er­at­ure and French lan­guage at the Uni­ver­sity of Ham­burg, gradu­at­ing with a Mas­ter of Arts. She first worked as a freel­an­cer and Video-Journ­al­ist in Ham­burg, enter­ing film pro­duc­tion filling vari­ous pos­i­tions such as Production‑, Script- and Pro­du­cer-Assist­ant and was also engaged in script devel­op­ment for a vari­ety of major pro­duc­tion com­pan­ies (i.e. Stu­dio Ham­burg, Colo­nia Media, Rhinestone, Endemol, etc.).
In 1999, she star­ted work­ing as a freel­ance script read­er and screen­writer for the daily-soap "Ver­botene Liebe" (For­bid­den Love, ARD), as well as for Courtroom-Drama-Shows, even­tu­ally devel­op­ing con­cepts for drama‑, com­edy (incl. Sit­coms) & crime-series. She also wrote the fea­ture film script "Pol­ski Express" which was fun­ded by the Filmbüro NW. She was Script Con­sult­ant and Assist­ant Dir­ect­or on the fea­ture film "Stil­ler Sturm" (Silent Storm), which was writ­ten and dir­ec­ted by Thomas Thom­son and pro­duced for the Ger­man pub­lic broad­caster ZDF/​Das kleine Fernsehspiel.
From 2001 to 2009 she worked as a Script Read­er and Dram­at­urge in the fic­tion depart­ment of the biggest Ger­man private broad­caster RTL Tele­vi­sion in Cologne, from 2005 on in the pos­i­tion as head of. From 2010 until 2019 she kept busy as a freel­ance devel­op­ment pro­du­cer for vari­ous TV series pro­duc­tions and as a teach­er for dram­at­ur­gie and seri­al storytelling/​writers' room. Mainly at ifs – inter­na­tion­al film school Cologne but also for mas­ter­school dre­hbuch (Ber­lin), mid­point (Prague) or focal (Suisse).
In 2021 she pub­lished DER GER­MAN ROOM – Der US-Writers' Room in der deutschen Serien­entwicklung togeth­er with her Co-Writer Timo Gößler.